Brunch is probably my favourite meal of the day, but when I'm travelling, I usually do a grab-and-go breakfast so that I can get out and explore quicker! I'm starting to really relish in those slower mornings and get out for brunch and mimosas. These are my top 10 brunch spots around the world, but I'll be updating this as I try out new places. If you have a suggestion for a brunch spot for me to check out, drop me a comment.
10. EPIC at the Fairmont Royal York – Toronto, Canada
The EPIC at the Fairmont has a fabulous brunch that you need to try! You can do the buffet option or the a la carte. I always opt for the made-to-order omelettes from the buffet. If you go for the 'Gold Experience' at some of the other Fairmont hotels, you can get free breakfast too which is always top notch.
9. Nate n Al – Beverly Hills, USA
I love the 'greasy spoon' deli vibes of this place so much that I stop in every time I visit LA. The banana nut or chocolate chip pancakes are my top choice, but the breakfast burrito also hits the spot for me. If you want to be more traditional, opt for the 'Diced Deli Special'.
Just outside of Boston, this little spot is totally instagrammable. The food is light and delicious, and I highly recommend the matcha honey latte. If the line is long, opt for your order to-go and eat it while strolling around Somerville.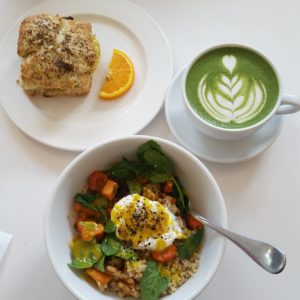 My favourite cruise line for fun and adventure is definitely NCL! Each day, you can pick a different choice for breakfast or brunch. I love going to the restaurant on board for a full-service brunch and ordering up chocolate pancakes, bacon, and mimosas, of course! What is your favourite cruise line restaurant?
I had to add at least one more buffet to the list and the Grand Concourse is superb. It is an old, stunning train station in Pittsburgh that has an amazing food offering and a great drink menu, including mimosas obviously! Plus, the views of Pittsburgh from across the bay can't be beat.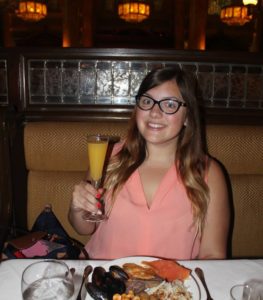 We checked out this place on my 27th birthday weekend! It is right on the water and has avocado toast, so you can't beat that. The roll-up windows, fun colours throughout, unique decor, and great cocktails make it the perfect brunch spot for when you are in the area.
This place has the best views of any spot on this list!  Plus, you can tour the caves below and then stop by the restaurant later on in your day for lunch or dinner too. The menu is full of traditional Bajan delights and when the waves are rough, you might even get splashed up in the restaurant.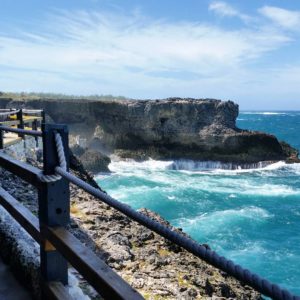 We hit up Cafe CanCan on my 27th birthday in June! It was so adorable with the pink door, mint and flamingo interior, and fun bubbly bar. I loved the Croque Madame and Tommy enjoyed 'Barry's Burger', which was massive. We were so full after and had such a fabulous time, but other guests had sparklers in their dessert for their birthdays, which is why it's only a 3 on my list. Thankfully, Tommy, of course, made my day so special!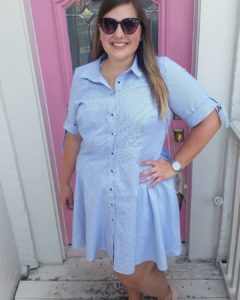 This place pretty well epitomizes everything that I am. From the blush pink hotel to the palm trees and flowers everywhere, it's safe to say that I was meant to be at Cobbler's Cove. We stopped in here for brunch in January 2017 and I haven't stopped thinking about it. They even have pink striped paper straws because it is right on the beach which is sometimes frequented by the Barbados sea turtles!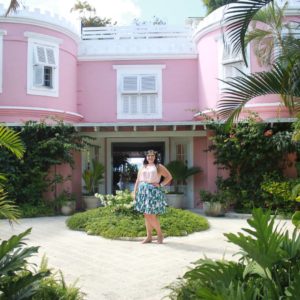 This is by far the best brunch spot I have ever been to and it is so close to home! If you're visiting Toronto, I highly recommend the trip out to Bistro '67. We have been quite a few times, but for their Easter brunch, they had an amazing menu. I tried the pizza which had an egg baked right on top! Plus, the restaurant allows the Durham College culinary students to perfect their skills, which means that you're giving back through your meal too!