No matter where I go, Toronto will always be my favourite city and it will always be home. The 6ix or the Six, the Big Smoke, T-dot, Hogtown, or my personal favourite – Hollywood North. Whatever you call the beautiful city of Toronto, it will never cease to amaze its visitors and residents. That's why I'll be updating this blog post often as I explore new places and old favourites.
Restaurants:
Toronto has always been a cultural mosaic, which means the food across the city is simply amazing. Be sure to add at least one of the countless restaurants, food trucks, and tasty food festivals to your must-visit list.
High-End – EPIC at the Fairmont Royal York Hotel has a divine prix fixe menu meal which will tingle all of your taste buds.  The hotel has its own beehives on the roof, which makes the honey a must-try. They also participate in Winter/Summerlicious so be sure to take advantage for the reduced price! My second favourite would have to be 360 Restaurant at the CN Tower. Tommy and I went here for our anniversary in 2017. It also happened to be Canada's 150th! The menu was amazing, full of Canadian cuisine, and it was beautiful to see the fireworks afterwards.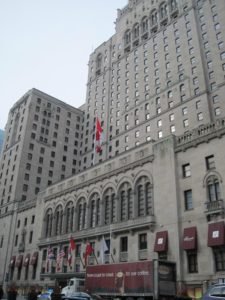 Low-End – Our favourite stop for all-you-can-eat sushi has been Urawa, which is also right near the train for those coming in on public transport. I also love food festivals like Taste of Toronto, CNE (Canadian National Exhibition), Salsa on St. Clair, Taste of Little Italy, and more!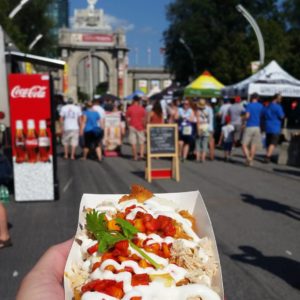 Things to Do:
My favourite thing to do in Toronto is catch a sports game and root-root-root for the home team! We're huge fans of the Toronto Blue Jays so watching a game with the roof open (rumored to be good luck!) while munching on popcorn and peanuts is my ideal summer afternoon. Plus, my dad worked on the roof as a welder/steamfitter, so I often thank him for those lucky sunny days! The Toronto Marlies are also amazing to watch at a fraction of the price of our NHL team, the Toronto Maple Leafs – plus, they are only over at Ricoh Collesium, which is a short jaunt away. All of our teams are awesome, so be sure to catch a game whether baseball, soccer, football, lacrosse, or basketball are your thing.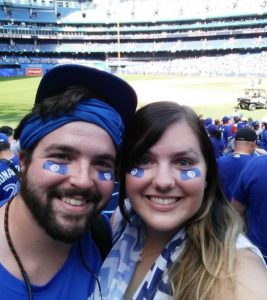 I also love shopping on Bloor Street at the high end shops or at the Eatons Centre, visiting Harbourfront for the free activities, strolling down Greek Row, touring the latest exhibits at the ROM, skating at Nathan Phillips Square during Cavalcade of Lights or around the holidays, or grabbing a bite to eat at any one of the local food festivals in the summer.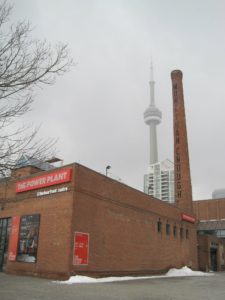 Places to See:
The view from the top of the CN Tower is to die for! I would also include a trip to the historic Casa Loma or to 'Broadway North' to see one of the amazing productions. The Distillery District is a sight to see all year round with its romantic historic buildings, whether you go for the Christmas Market, winter Lights Festival, or throughout the summer months. High Park is another one on my bucket list that is known for its breathtaking flowers in the spring, but I haven't been yet! Another one of my favourite things to do in Toronto is people watch – be sure to check out St. Lawrence Market, Kensington, Queen Street West, and definitely keep your eyes open throughout the city for celebrities during TIFF – the famed Toronto International Film Festival!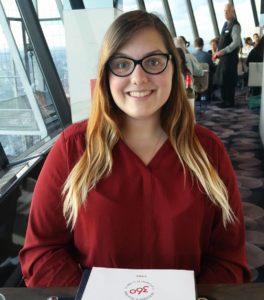 Bucket List:
-Thompson Rooftop Hotel
-Canoe Restaurant
-Allan Gardens
-TFC Game
-High Park
-Artscape Wychwood Barns
Have a suggestion or must-see place in Toronto or another city? Drop a comment below or send me a quick message on social media! I plan to keep updating this list as I find new favourites in this amazing city.